Description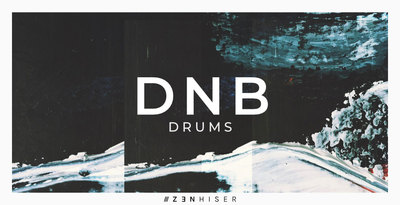 Getting back to the essentials, 'DnB Drums' covers the rudimentary need for expressive drum tracks in the Drum & Bass arena. They are the back bone of any good Drum & Bass release and the principle element that creates the flow and character of DnB rhythm.
Focusing on one thing and doing it well, 'DnB Drums' channels all its power in drum beats and drum hits. Rolling, standard, minimal and experimental beats are covered, with high end, well mastered drum hits taking up the rear. These individual drum hits lend themselves to near endless possibilities of Drum & Bass rhythms.
Exploring new avenues in sonic exploration, we've also included a live percussive folder with sounds ranging from crackly percussion to metallic snares and all toms in between. Listen to the trademark sound of Alix Perez, Klinical, QZB, Sustance, Ivy Lab, Amoss and this DnB sample pack will definitely be for you. Think we are finished there, nope, also included is 10 half tempo beats and their counterparts unlocking the potential for experimentation with Wonky Hip Hop, Half Tempo DnB and Trip Hop.
With just a touch over 1GB of meticulous, intricate drum sounds and rhythms, 'DnB Drums' gives you everything and more to create next level DnB tracks.
Any references to any brands on this site/page, including reference to brands and instruments, are provided for description purposes only. For example references to instrument brands are provided to describe the sound of the instrument and/or the instrument used in the sample. Loopmasters do not have (nor do they claim) any association with or endorsement by these brands. Any goodwill attached to those brands rest with the brand owner. Loopmasters or its Suppliers do not accept any liability in relation to the content of the sample or the accuracy of the description. "RHODES" is a registered trademark of Joseph A Brandstetter.
909 Total Samples

0.8GB Zip Size

86 Kick Drum Hits

209 Hi Hat Drum Hits

96 Snare Drum Hits

117 Percussion Drum Hits

55 Raw Recorded Percussion Drum Hits

346 Drum Loops