Description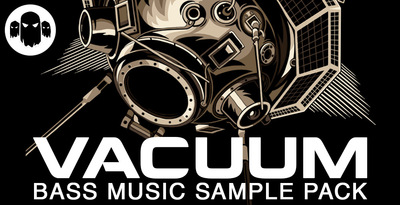 VACUUM by Ghost Syndicate is a fresh surge of high-pressure sonics meant to pump your bass music production to an entirely new level. 
Embodying undefined areas of left-field grooves and inspired by the likes of Lamont, Biome and SWAMP 81 label, VACUUM delivers a hefty dose of cranky heavyweight grooves resting upon syncopated garage-like beats.
Explore the unexplored and dare to experiment – such are the core ideas behind the pack. With VACUUM's highly pressurised sounds you will always be able to up your game another notch regardless of the genre, for it belongs to none, and spans so many; from breakbeat to garage, all the way to techno, VACUUM can do it all.
Polished & crisp as you would expect, VACUUM offers masterfully crafted loops and one shots: namely hard-hitting beats with heavy kicks & smashing rim-like snares; wonky percussion and shuffling tops; strung-up synthetic licks & spooky FX bits; deep resonant mids, and of course dense beefy subs to create some real pressure on the dance floor.
Any references to any brands on this site/page, including reference to brands and instruments, are provided for description purposes only. For example references to instrument brands are provided to describe the sound of the instrument and/or the instrument used in the sample. Loopmasters do not have (nor do they claim) any association with or endorsement by these brands. Any goodwill attached to those brands rest with the brand owner. Loopmasters or its Suppliers do not accept any liability in relation to the content of the sample or the accuracy of the description. "RHODES" is a registered trademark of Joseph A Brandstetter.
24 bit 44.1 KHz

863 mb

124-130 BPM

52 Bass Loops (including variations)

11 Drum Fx Loops

26 Full Drum Loops (including variations)

20 Hat Loops

26 Top Loops

11 Fx Loops

25 Music Loops

16 Percussion Loops

30 Synth Loops (including variations)

10 Claps

22 Fxs

20 Hats

19 Kicks

10 Open HiHats

43 Percussion Hits

22 Snares

16 Vox

31 Prechopped Basses

35 Precopped Synths

3 Ableton Live Play Racks